Well hello there my bloggy friends! I'm sure that I'm not alone in saying thank God Monday's over! Sheesh!! Before I go on, if you're into distressing or would like to get into it (or learn more about it), I saw a FABULOUS video over on sweet
Britta's blog
. You must go check it out! She was so generous in her technique sharing!!! I so went home and was SO inspired, but realized I was pretty spent after working for 10 hours. Maybe I'll be better tonight.
Ok, onto my news!!
I am super excited and honored to announce that I have been selected by my LSS,
PAPER NICHE
to be a member of their Design Team!!!!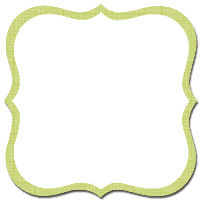 When I found their store (about 2 years ago) I absolutely fell in LOVE with them, and to this day, they are my go-to store for just about everything!! About 6 months after I found them, I actually got Internet literate (haha - I'm a dork), so I signed up for their emails and started exploring their website (
www.paperniche.com
). That, my friends, is how I was opened up to the world of blog hopping (started with their design team members' blogs and went on from there). I had no idea this world even existed!
I really loved it. All that inspiration and the ability to make someone's day, just by leaving them a little comment on their art. I really wanted to blog my craftiness too but, I guess, I was too scared... of rejection, maybe. Then about a year ago, with the encouragement of the Paper Niche girls, I finally mustered up the courage and excitement to start I start my own blog. I've loved it ever since. I love how we can all stand together, uplift, and encourage one and other. It's a great thing to be a part of and I feel blessed.
Ok, anyway - SHEESH I'M HYPERVERBAL, I know, I know!
I honestly tried out for this DT (hoping I would, but) thinking there is no way I'd ever make it - I'd imagine there were so many amazingly talented entries (56 in all, I believe) and I feel so thrilled and honored that I was one of the 3 (new) girls picked! I tried out, fighting my negativity against myself. This is bigger than becoming a member of the paper Niche Design Team for me, it's about trusting myself. Believing in myself. My main goal, what I truly want to take out of this experience is to enjoy the moment, grow in my craft, be more self-confident, and - for God sake - stop second guessing myself. I don't know why I'm always so negative about myself but positive for everyone else. I'm on a journey and I want to enjoy it!
Paper Niche
is an AMAZING and beautiful store filled with all sorts of papercrafting goodness.
They also have an
online store
- where you can order their kits as well as cards/invitations, etc along with anything else you could need/want for your scrapbooking/papercrafting. The owner and the girls who work there are all such sweeties. Always so nice and encouraging! They put together monthly kits that will knock your cute lil socks off!!! They are always JAM PACKED with the newest prettiest goodies (papers, embellies, flowers, ribbons, trinkets, etc...) around!! Let me tell you, this month's kit is no exception!! Fabulous goodies just waiting to be played with, I tell you!!!
Starting today on the
blog
the sneaky peeks will begin! I can't wait to see what the other girls have come up with and can wait to share my peeks on Thursday!!! The full kit (design team's pages) reveal will be on February 1st. You. Will. Not. Want. To. Miss. It.
Thanks for reading my blog. I truly appreciate your sweet comments and encouragement along my little journey. Hope you have an amazing day!